BRASS

To clean brass and keep it shiny, we love the ketchup trick. Because of the acidity in ketchup, it has the ability to remove dirt and debris from your solid brass pieces rather quickly. Simply run your brass jewelry under warm water and using a soft bristle old toothbrush, scrub the piece with a dab of ketchup. Rinse the piece thoroughly and dry it immediately with a soft cloth so as not to create water marks. Continue the process until you reach the desired shine.

SILVER AND GOLD

Our sterling silver items are solid silver and can be cleaned using a silver polish or jewelry polishing cloth. Similarly, our 14k gold pieces are solid gold and can be polished with a specified gold polish or jewelry polishing cloth.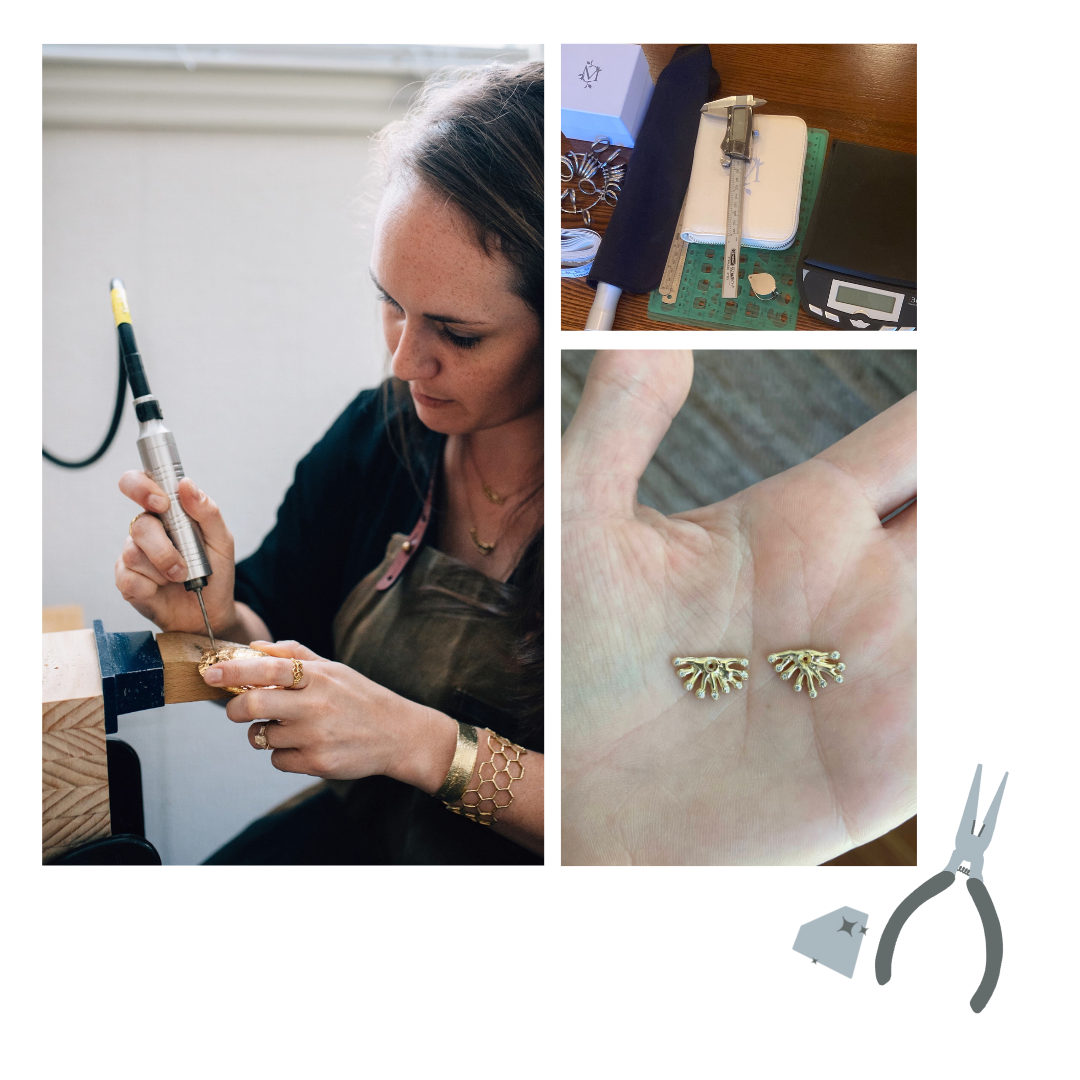 At Mary Frances Maker quality and craftsmanship is of our utmost concern. However, our jewelry is, by its very nature, delicate and should be handled with great care.
If you experience the need for repair on any Mary Frances Maker jewelry pieces, please email us at hello@maryfrancesmaker.com to determine whether repairs can be accommodated, receive an estimated cost, and to be issued a Repair Authorization Number. We would be happy to repair your jewelry free of charge if purchased within six months via maryfrancesmaker.com, a Mary Frances Maker Trunk Show, or in person directly from Mary Frances Maker. Items purchase after the six month period or from a third party will be subject to any necessary repair fees.
Photos of items in need of repair can help give a more accurate repair estimate. Quotes for repairs of valid for 30 days from the date given. Mary Frances Maker reserves the rights to change any repair quotes for items not received within those 30 days.
Start Your Repair Process